Services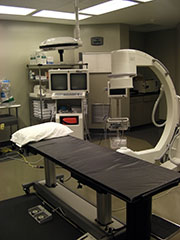 Advanced Pain Therapy is a full service pain medicine practice specializing in a broad range of acute, chronic and cancer-related pain syndromes. When additional services or specialty care not provided by Advanced Pain Therapy is required, we will assist you in coordinating referral to assure your best possible health outcome.
Our services focus on the diagnoses and treatments for acute, chronic and cancer-related pain syndromes.
Our current facility offers services and the latest equipment that allows our physicians to provide the best care possible. Some of these amenities include: comfortable and handicapped accessible reception and examination rooms, convenient access to a state of the art ambulatory surgery center, electronic medical records, and more.
We look forward to providing you with the best possible personal medical care in the area. Please contact us to schedule a free consultation to review your current and future health.
Financial Arrangements
Advanced Pain Therapy, PLLC works hard to keep fees competitive and affordable for our patients. We accept most health insurance plans including Medicare, Blue Cross-Blue Shield of Mississippi, and others. We also offer
no-interest payment plans if you are unable to pay at the time of your appointment.
Get pain relief now – call today to learn how.
Advanced Pain Therapy
7125 Highway 98 W
Hattiesburg, MS 39402
(601) 450-7246 Phone
(601) 450-7250 Fax
info@advanced-pain-therapy.com